In a "Seller's Market," Real Estate Agents are more valuable than ever when it comes to helping Buyers make the best choice and find the right deal on their dream home.   
Your Agent should Be a Resource.  Your Agent should be your "go-to" person for information as you walk you through the home buyer journey. No doubt when asked (or when not asked), people will give you their opinion on what they think you need, though, BE CAUTIOUS! Your Agent should be your Trusted Resource in this journey.
So How Do We Help Our Clients :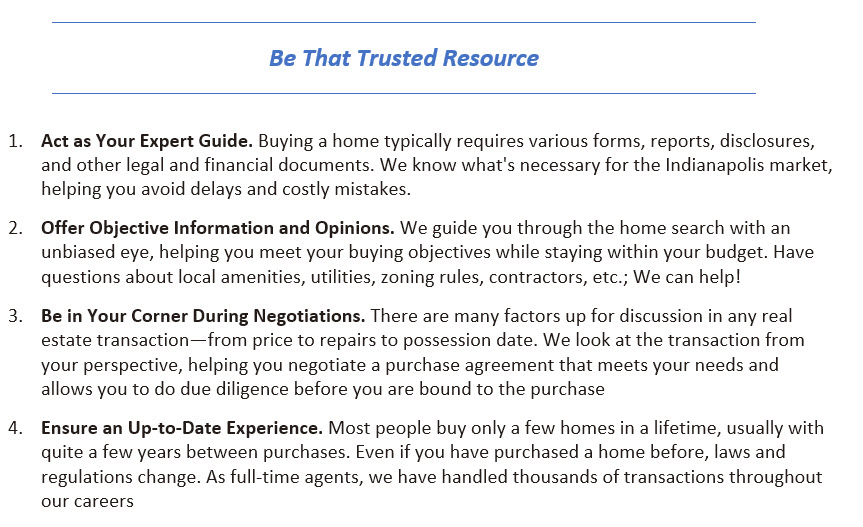 Give me a call (317) 625-0655, and let us show you how We work harder to make good things happen!