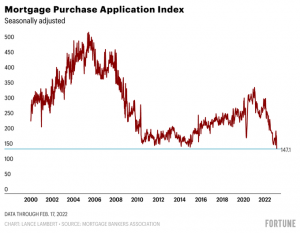 Did you know Mortgage Purchase applications are down 41.5% from a year ago nationally? To no one's surprise, this translates to fewer home sales.
Here in Indiana, we are feeling a little bit of pain. Sales in the local Indy area were down really close to that in January.
But what may surprise you is that We are BUSY Selling Homes. And closing in less than 30 days. In fact, Top Choice Real Estate just had its BEST February ever (that's over a 40- year period.)
What does that mean for you:
This is not our first rodeo. With over 40 years of experience, we have seen uncertain times like this (and it was NOT in 2018). Yet, we have navigated these waters successfully and created wins for our clients.
Call or text us at 317-625-0655 today. Let us show you what we can do for you!