In a "Seller's Market," Real Estate Agents are more valuable than ever when it comes to helping Buyers make the best choice and find the right deal on their dream home.   
Your Agent should Help Write an Offer Letter That Stands Out.  Your Agent should guide you in preparing an offer letter by keeping things concise and professional but encouraging you to think outside the norm, so your offer wins!
So How Do We Help Our Clients :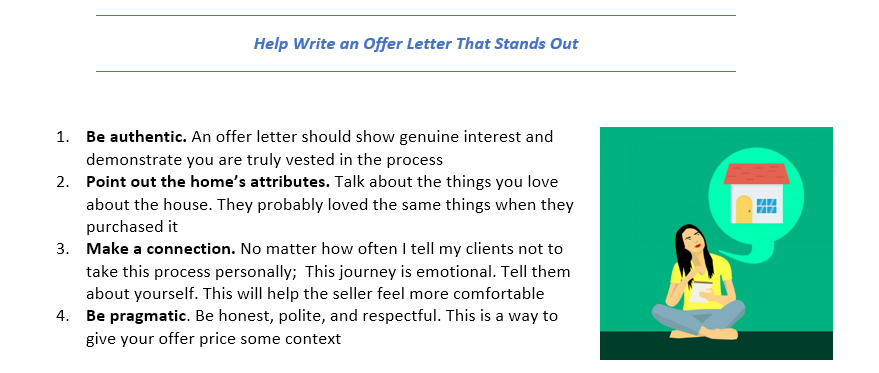 In today's market, sellers are receiving multiple offers in a short amount of time, so your offer letter needs to stand out from the rest in the pile. So give me a call (317) 625-0655, and let us show you how We work harder to make good things happen!
Next week, Your Agent Should Be Your Resource!