Download Full Market Report Here
The January numbers for central Indiana are up, and they look to be a little of this and a little of that.
Median sales price was up 17% from a year ago, BUT down 4% compared to December
Days on market increased to 29 from 24 in December
Closed sales and new listings were both up over a year ago, 4 & 2%
Inventory remains limited— with only 1738 houses to choose from.  That's down 11% from a year ago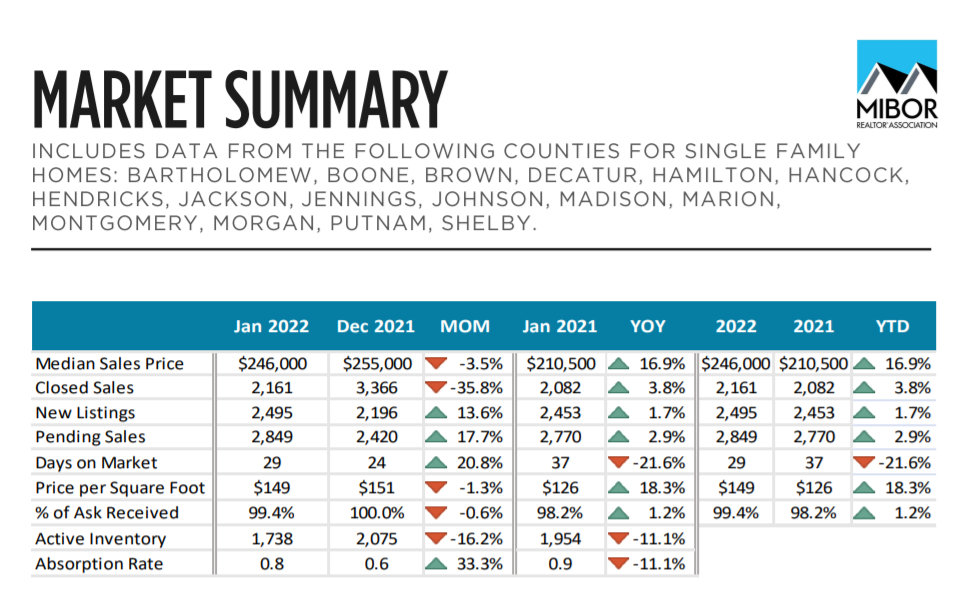 We've got our fingers on the pulse and finding ways to help our clients buy and sell homes successfully.  So if that's what you'd like to do, well, give us a call!