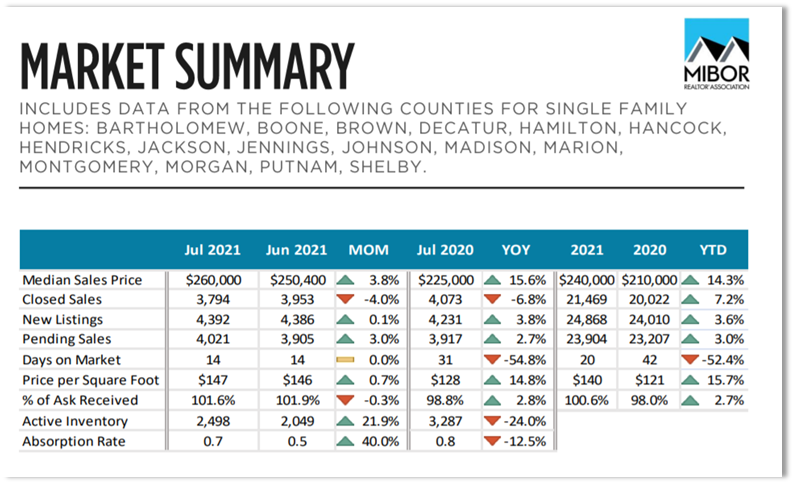 The local real estate numbers are in for July, and you might say, "the pilot eased back the throttle just slightly."
The market remained hot, with homes selling on average in just 14 days (less than half the time of a year ago) and for 2% more than asking (easing just a tad from the previous month).  Closings were down 4% from June and 7% from last July.  New Listings were up a bit. So when the dust settled, Inventory was up considerably from June but down considerably from a year ago.  Inventory remains extremely tight at 2498 units and a .7 month supply— whereas 7x that number would be nice.
So, bottom line, market activity eased from red, red hot to red hot.  But, regardless of the temperature, We're busy making good things happen for buyers and sellers.    
Want More Detail In Your County, Click Here!