No doubt this Housing 🏡 Market has many Buyers AND Sellers feeling a bit anxious. Lots of What Ifs running through their heads…
What if I sell my house TOO FAST?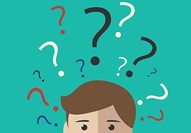 What if I find myself homeless?
What if I can't find a home?
WHAT IF I told you that You Can Buy Your New Home AND Move In Before You Sell Your Current Home? Yep, it's possible. That's precisely what my client did last week. Want to hear how they did it? Call/text Bob at (317) 625-0655.