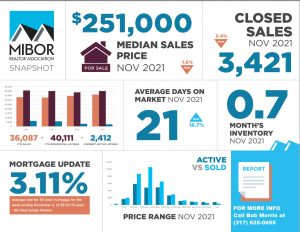 MIBOR just released November numbers for the Central Indiana housing market.  The raging fire that has been in the local housing market for the past couple of years subsided ever so slightly again in November.  It's as if there was a light rain that fell last night, dampening the flames.
Prices, still running 12% stronger than a year ago, tapered off 2% from October.
Closed sales were up 5% from last November, but new listings were down a whopping 21% from October.  Put it all together, and available inventory was down 17% from a year ago, pulling the options belt even tighter.
Days on the market have started to creep upwards, as has the average ask: sale price (now at even).
Whether the market is out of control or there's a smoldering fire, working with an experienced agent like myself pays off. Give me a call at (317) 625-0655 and let's talk through the specifics of your situation.